| Monster Boy and the Cursed Kingdom | Super Smash Bros. Ultimate | Katamari Damacy REROLL |
| --- | --- | --- |
| | | |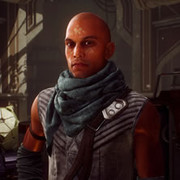 Find release dates, trailers, and scores for major upcoming and recent videogame releases for all platforms, updated weekly.
Undertale

Release Date:

September 18, 2018

Welcome to UNDERTALE. In this RPG, you control a human who falls underground into the world of monsters. Now you must find your way out... or stay trapped forever. ((Healthy Dog's Warning: Game contains imagery that may be harmful to players with photosensitive epilepsy or similar condition.)) features: * Killing is unnecessary: negotiate out of danger using the unique battle system. * Time your attacks for extra damage, then dodge enemy attacks in a style reminiscent of top-down shooters. * Original art and soundtrack brimming with personality. * Soulful, character-rich story with an emphasis on humor. * Created mostly by one person. * Become friends with all of the bosses! * At least 5 dogs. * You can date a skeleton. * Hmmm... now there are 6 dogs...? * Maybe you won't want to date the skeleton. * I thought I found a 7th dog, but it was actually just the 3rd dog. * If you play this game, can you count the dogs for me...? I'm not good at it.

Super Smash Bros. Ultimate

Release Date:

December 7, 2018

Inklings from the Splatoon series, as well as returning Smash characters like Mario and Link will be making appearances in this classic Nintendo franchise's Switch debut. Faster combat, new items, new attacks, new defensive options, and more will keep the battle raging whether you're at home or on the go.

Katamari Damacy REROLL

Release Date:

December 7, 2018

The stop-at-nothing pushing prince is back and ready to reroll. When the King of All Cosmos accidentally destroys all the stars in the sky, he orders you, his pint-sized princely son, to put the twinkle back in the heavens above. Join the King and Prince of Cosmos on their wacky adventure to restore the stars at home or on the go – now in full HD.

Mark of the Ninja: Remastered

Release Date:

October 9, 2018

In Mark of the Ninja Remastered, learn what it is to truly be a ninja. You must be silent, agile and clever to outwit opponents in a world of gorgeous scenery and flowing animation, with cursed tattoos giving you heightened senses.

TowerFall

Release Date:

September 27, 2018

TowerFall Ascension is the definitive version of the hit archery combat game. Inspired by classics from the golden age of couch multiplayer, it's a 4-player local party game centering around hilarious, intense versus matches. The core mechanics are simple and accessible, but hard to master and combat is fierce. Loot treasure chests for game-changing power-ups, master the art of catching arrows out of the air, or descend on your foes and stomp them into submission. TowerFall is best played competitively with friends, cross-legged on the floor within punching distance of each other. New in Ascension is the 1- or 2-player co-op Quest mode. Players work together, fighting off a variety of monsters and enemy archers across the land of TowerFall. It's a new adventure to explore when you don't have more friends handy to square off against.

Diablo III: Eternal Collection

Release Date:

November 2, 2018

Generations of gamers have battled the demonic hordes of Diablo, and now it's your turn to take part in the action-RPG legacy. This Eternal Collection features Diablo III, the Reaper of Souls expansion set and the Rise of the Necromancer packall together in one definitive volume. Prepare yourself, mortal hero. The hellgates are opening.

Velocity 2X

Release Date:

September 20, 2018

Velocity 2X is the highly anticipated sequel to Velocity Ultra that features amazing puzzle-platforming action alongside award-winning top-down shoot em-up gameplay! Engage the Quarp Drive teleport to outsmart the enemy in race-tuned space combat, then dock your ship, jump out and run around on foot to infiltrate enemy bases. Once youve disabled internal defences, jump back into the Quarp Jet and continue your mission! Velocity 2X takes the same approach to great gameplay design that made Velocity Ultra so much fun, and applies it to a puzzle-platforming adventure too, making Velocity 2X twice the twitchy fun!

Dragon Ball FighterZ

Release Date:

September 28, 2018

After the success of the Xenoverse series, its time to introduce a new classic 2D DRAGON BALL fighting game for this generations consoles. DRAGON BALL FighterZ is born from what makes the DRAGON BALL series so loved and famous: endless spectacular fights with its allpowerful fighters. Partnering with Arc System Works, DRAGON BALL FighterZ maximizes high end Anime graphics and brings easy to learn but difficult to master fighting gameplay to audiences worldwide. Key Features: * 3vs3 TAG/SUPPORT Allows players to train and master more than one fighter/style which brings deeper gameplay * HIGH-END ANIME GRAPHICS Using the power of the Unreal engine and the talented team at Arc System Works, DRAGON BALL FighterZ is a visual tour-de-force * SPECTACULAR FIGHTS Experience aerial combos, destructible stages, famous scenes from the DRAGON BALL anime reproduced in 60FPS and 1080p resolution (Higher resolution will be supported on PS4 Pro and Xbox Scorpio)

Monster Boy and the Cursed Kingdom

Release Date:

December 4, 2018

A legendary game series returns with an all-new adventure and in HD/ Monster Boy is a colorful side-scrolling action adventure created in cooperation with Ryuichi Nishizawa, the creator of the famous Wonder Boy in Monster World series. Monster Boy is being created to bring back the enjoyment of the classic games that shine by simplicity. Exciting gameplay, upbeat music and smooth graphics. You'll need to overcome huge bosses, find hidden passages, discover powerful equipment and use all your wits and skills to remove a powerful curse. Transform into 6 different creatures, each with their own skills and abilities. Take advantage of all the unique powers to open new paths and advance in an epic story. We put all our passion into Monster Boy to create a truly enjoyable love letter to gaming from the 80's and 90's - will you join us and celebrate together with us? Features: * Switch between up to 6 playable characters: Each character feels different and all of them keep the gameplay fresh and exciting. * Unlock new paths and secrets with special equipment: Look for magic weapons and equipment that gradually open up the world. * Over 15 hours of epic adventure: Explore the new 'Monster World' in a huge interconnected environment. * Soundtrack from Japanese superstar composers: Yuzo Koshiro, Motoi Sakuraba, Michiru Yamane, Keiki Kobayashi and Takeshi Yanagawa * Full HD graphics at 60 frames per second: The game supports 1080p/60fps (docked) and 720p/60fps (portable mode) * HD Rumble support: Feel the action with high performance HD Rumble support

Guacamelee! Super Turbo Championship Edition

Release Date:

October 8, 2018

Evil chose the wrong day to double-dip. Carlos Calaca has kidnapped El Presidente's Daughter, and he plans to sacrifice her in order to merge the World of the Living with the World of the Dead. Juan Aguacate, an agave farmer who stumbles upon a Legendary Luchador mask, must find the strength and courage to become the Hero he's always dreamed of being and put a stop to this. Guacamelee! STCE is a Metroidvania-style action-platformer set in a magical world inspired by traditional Mexican culture and folklore. The game features melee combat, parallel dimensions and same-screen co-op. The Super Turbo Championship Edition also includes extra abilities, new level content and enhanced graphics. Also chickens.